Webster's Falls is the only one where I hesitate and think twice before going.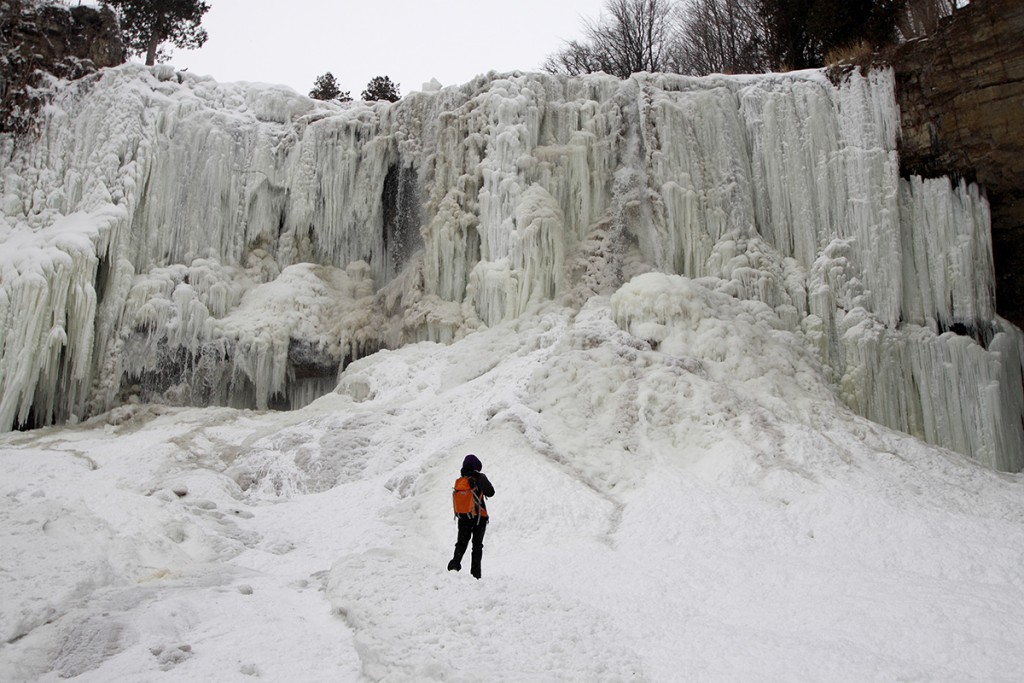 Of all the waterfalls, the hike through the forest and crossing streams make my heart beat fast. The forest path is wide yet narrow. Certain people like to lay wood-chips and place garbage along the route. The trees are so separated like they are enemies. But all that will change in thirty minutes, then the effort of trekking will end and the waterfall will speak for itself. Webster's Falls look like an unfinished painting. So much of the canvas is still perfectly white.
The morning light struggles through the gloomy cloud, but even in its weakness, it is enough to blind me. The air is cold and when I get closer, it is wet causing some sort of dampness. Moving from being at the front to crawling to the back is like slipping on ice water. But all that falling is worth it.
As I turn the corner, there is the shock register on my face before I can hide it. The blues are so natural, it almost becomes unbelievable.
All of a sudden there is light at the end of the tunnel.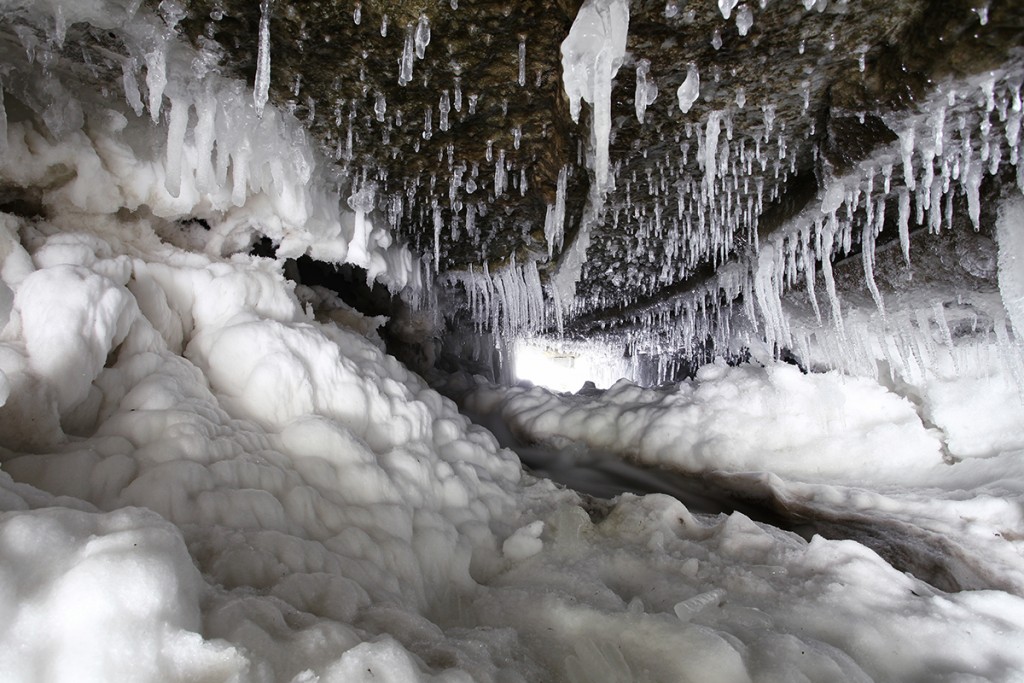 I may or may not be able to reach it, but one day I will when the ice becomes as hard as an iceberg.