I usually make good use of my reading week. I will read a few chapters ahead so that I will be on top of my game when the teacher does a lecture on the topic after reading week. I will do my research. I will take pictures for my upcoming projects. I will write my essays beforehand. I will… well basically do all my homework ahead of time.
You may be thinking how could I possibly do that much in a week?
Well…that was just what I wished I did. It was just my imagination.
Who REALLY reads during reading week? Definitely not me! I will probably be last on the list.
I made good use of my "reading week" last term by travelling. If you haven't noticed, I went to Utah. I stretched it so far that I actually had to miss two days of school.
This post will mark as my last day in Utah and the end of my reading week.
I spent my last day driving back to Salt Lake City. It was supposed to be a 2.5 hours drive, but it took wayyy longer because we kept stopping to take pictures of really cool things (like reallyyy cool things!)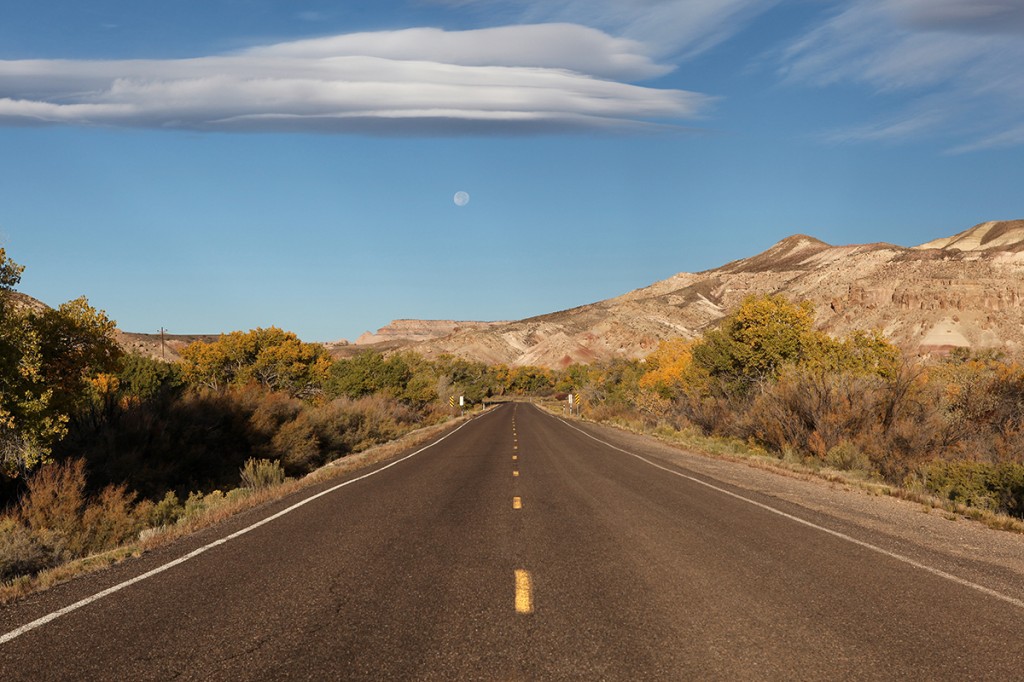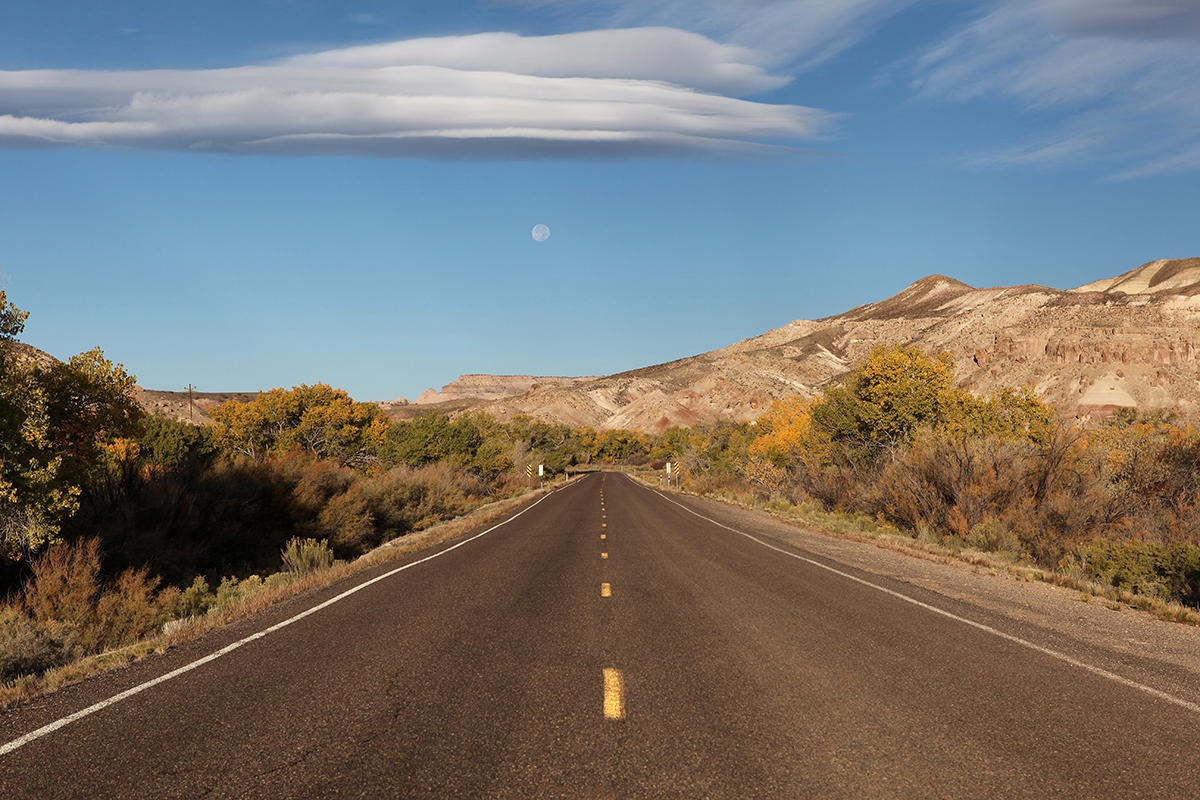 I like road shots like this (above). What made this photo even better was that there was a moon! The moon happened to be there at the right time, right place. It was a perfect image. And c'mon look at those pancake clouds!
Then we came across petroglyphs. I'm not really a history fan, but petroglyphs really interest me. It must be the pictures that I am drawn to. Does anyone know what that means? I wish I could create my own petroglyphs as a secret code 🙂
Does this not trip you out? This was my second time passing the police car. I bet it was a Halloween joke since it was close to Halloween. I found it quite funny. Who actually puts a dummie inside a police car? The city I was in was very small, so there was only one police officer and car. And I meant, really small. This will never happen in the city that I am living in.
Two seasons in one photo (or Three Seasons In One Day). Utah was great with this more than one season thing. However, this photo was extreme. Look at the thick ice! I didn't quite understood how ice could even form when it was around 15°C. This was Fall season, pretty incredible to see ice eh?
I for sure made more than 4 stops. If I were to show you a picture of every single stop I made, it would go on forever. Not a good idea! I have been putting this off my mind for a while but I REALLY should be going back to reading my textbooks now.
Fionn is an adventure seeker that is attracted to danger. She is always on a mission to wander around the globe curiously. Whether it will be hiking to the bottom of Grand Canyon, swimming with whale sharks, or finishing the World's Toughest Mudder, she will always be there with her camera(s) in her hands, a smile on her face and butterflies in her stomach. Oh, and did she forget to mention that she is also a foreign Piña Colada drinker?