If you are new to photography, you may be wondering how the pros do certain things. How do they take waterfall photos with the silky effect? How do they take pictures of star trails? Don't worry, you're not alone. The answer to both of these questions are long exposures.
Long exposure photography is really fun. The effect is so different to what the human eye can see. The first time I did a long exposure was actually a mistake. Thinking back, I was so thrilled to have made that mistake because now I enjoy doing long exposures during both day and night.
I am so thankful to live 45 minutes away from Hamilton which is known as the city of waterfalls. Being so close to Hamilton gives me the opportunity to visit waterfalls many times all year round.
SLOW DOWN THE SHUTTER SPEED
In order to get the silky effect, your shutter speed needs to be slow; like seconds. When you change your shutter speed, you will also need to change the other two aspects that gather light: ISO and aperture. To compensate the slow shutter speed, you will need to make your aperture number higher f/16. In terms of ISO, you can change it to the lowest, around 100.
If you are in a bright environment with the settings that I stated above, your image will most likely come out still bright. To fix this, you can add a Neutral Density filter to your lens. It is basically dark sunglasses. Once you add the filter, it will help make the image less bright. I currently have two: Hoya ND 8x and B+W ND 3.0-1000X.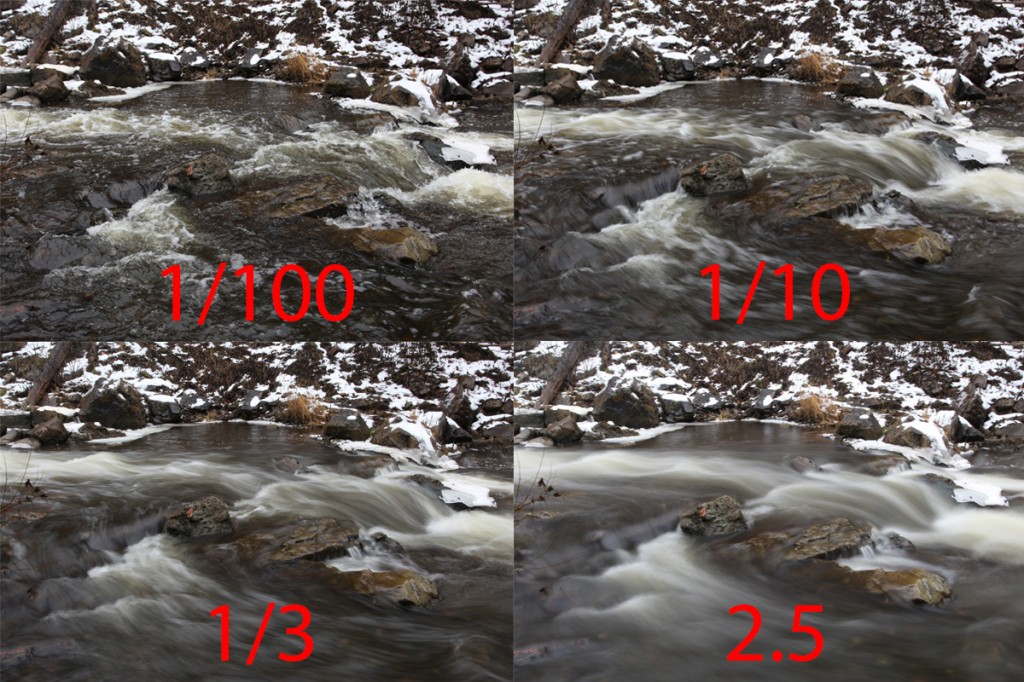 SHARPER IMAGES
When you have such a long shutter speed, it is important to set your camera on a tripod. It will be impossible to do the silky effect without one. You should also be using the timer feature on your camera or a shutter remote release. Those are great, you can get good deals on eBay.
SHUTTER PRIORITY MODE VS MANUAL MODE
While shutter priority mode seems suitable, many photographers, like me, prefer to use manual mode. It allows a lot more control over three of the elements that gather light. Did you forget what they were? That's okay, I got you. It is ISO, shutter speed, and aperture. You will be able to find the best combination that works best in your situation.
Here are more examples from different places with different light.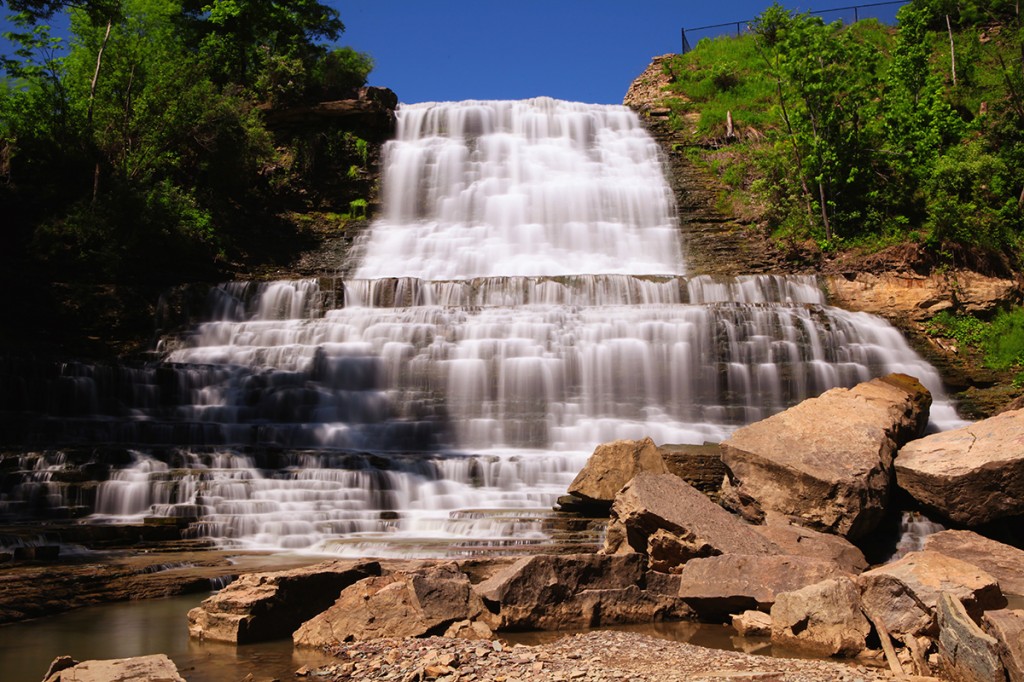 Remember that smoother isn't always better. If you don't like it too blurry, decrease your shutter speed. Play around with the shutter speed and see what you like. Also, keep in mind that when you have a long shutter speed, other elements that are within the frame will blur too. I hope this helps! Let me know how it goes.
Fionn is an adventure seeker that is attracted to danger. She is always on a mission to wander around the globe curiously. Whether it will be hiking to the bottom of Grand Canyon, swimming with whale sharks, or finishing the World's Toughest Mudder, she will always be there with her camera(s) in her hands, a smile on her face and butterflies in her stomach. Oh, and did she forget to mention that she is also a foreign Piña Colada drinker?