Cinque Terre consists of five small fishing villages. Manarola, Vernazza, Monterosso, Riomaggiore and Corniglia. The excursion that I went on only brought me to three out of the five villages, Manarola, Vernazza and Monterosso.
This portion of the Italian Riviera is a UNESCO World Heritage Site. It is beautiful, breathtaking and you will be amazed by the colorful buildings. Cars are not allowed, so people take local trains or ferries to go from town to town. Or, hike one of the trails that connects the villages. You can click here and here for more information on the hike.
Manarola
Manarola is the oldest and the second smallest town. It is romantic, sentimental and very picturesque. It is also known for that "beautiful view of colorful buildings". If you Google Manarola, you will know what I mean. There aren't many things to do in Manarola. You can walk around the little souvenir shops, have a bite and walk the trail that will lead you to an overlook where you can see the colorful buildings.
Manarola's primary industries have been fishing and winemaking. The local wine is called Sciacchetrà which is why there are vineyards everywhere.
Manarola is so small that it doesn't even have a real beach. People lay on top of rough surfaced rocks or the ground just to tan because there is no other place to lay. If you want some sand, you will need to go to Vernazza or Monterosso. To get to Vernazza, you can take the ferry. It is convenient and fast.
Vernazza
My first impression of Vernazza was that it is a very busy village. It almost feels a bit overwhelming. It only has one beach. The beach is right where the ferry docks. When you walk out from the ferry, you will see loads of people because many people come in and out of Vernazza. However, Vernazza is a tiny gem.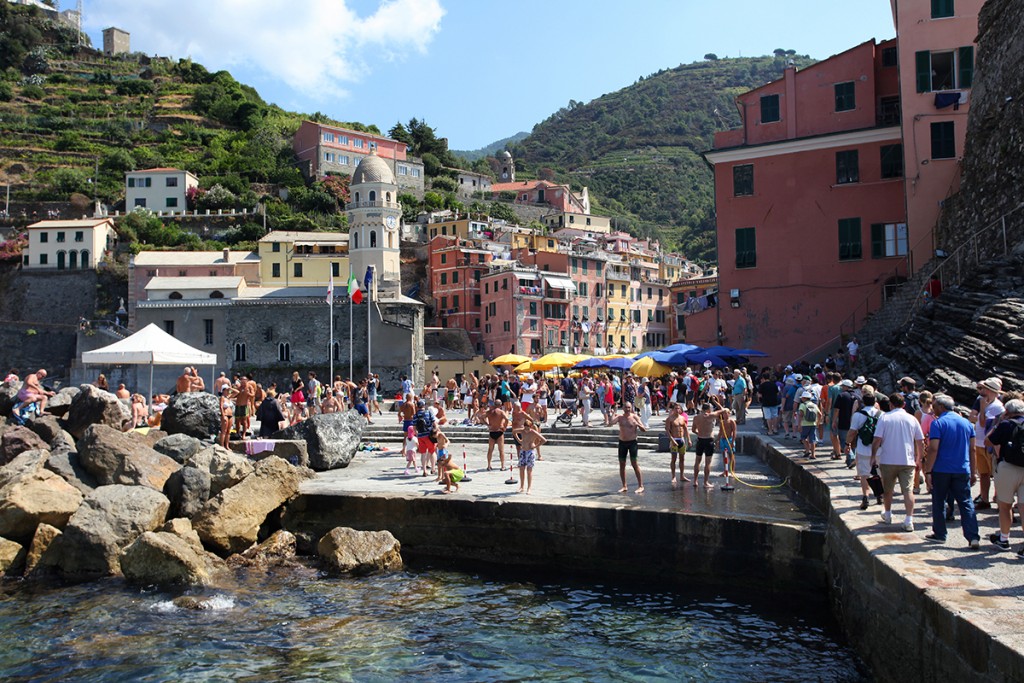 Vernazza is best appreciated by strolling through the main square of the harbor and the narrow streets.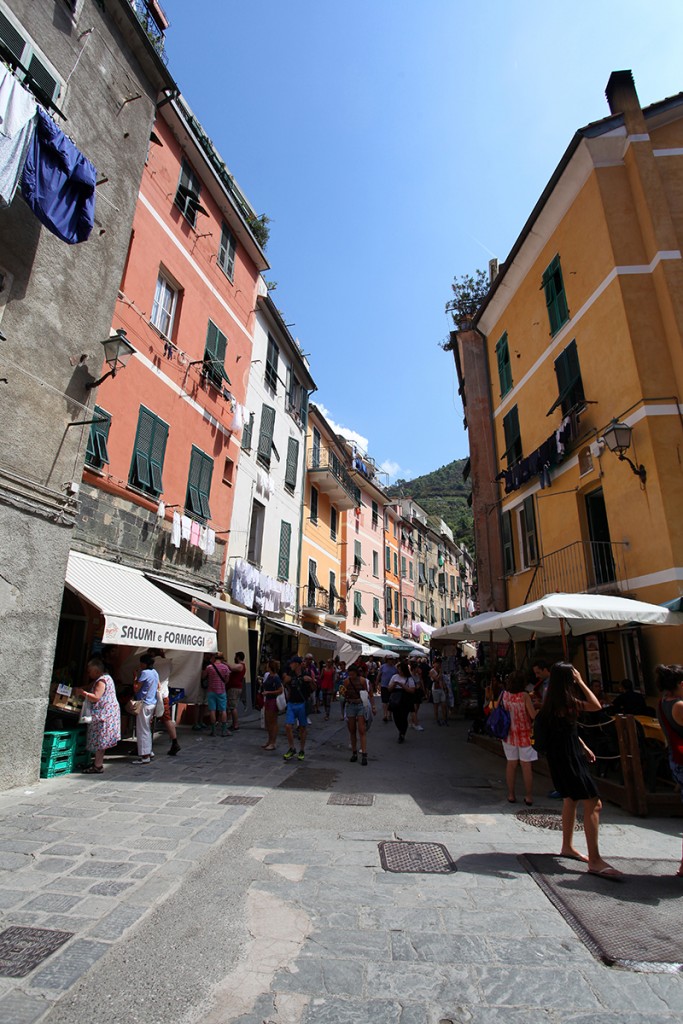 You can also hike up to the top of that tower to get a bird's eye view of Vernazza.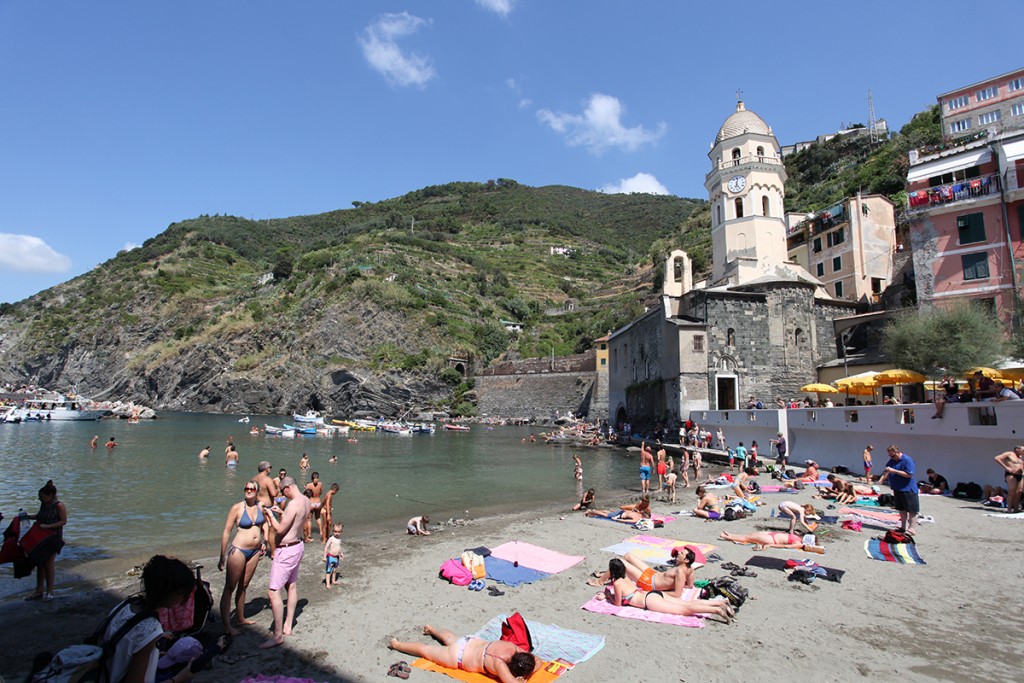 Monterosso
Monterosso is the largest town that is most developed with lots of accommodations, restaurants and shopping options. It is also the only village that sports a proper beach. The whole coastline is a beach. You need to be careful because some of them require a small entrance fee. You can tell which ones are not free when you see umbrellas. This town will be the perfect place to spend a whole day.
Some say that Monterosso is the least prettiest because it is more developed with new infrastructures, hotels and restaurants compared to the other four towns. I cannot agree with that. I love coastlines and seeing one in Monterosso completed my Cinque Terre trip.
Even though I have only been to three out of the five towns, I feel like I already got the gist of what Cinque Terre is like. They all seem very similar.
Fact: Every town in Cinque Terre has a train station.
Fionn is an adventure seeker that is attracted to danger. She is always on a mission to wander around the globe curiously. Whether it will be hiking to the bottom of Grand Canyon, swimming with whale sharks, or finishing the World's Toughest Mudder, she will always be there with her camera(s) in her hands, a smile on her face and butterflies in her stomach. Oh, and did she forget to mention that she is also a foreign Piña Colada drinker?