I have never seen so many natural eyes before. They aren't just the typical normal eyes look, they are "different". They are big, small, one eye, a pair of eyes, oval and circle (ok, maybe not a perfect circle, but you know what I mean).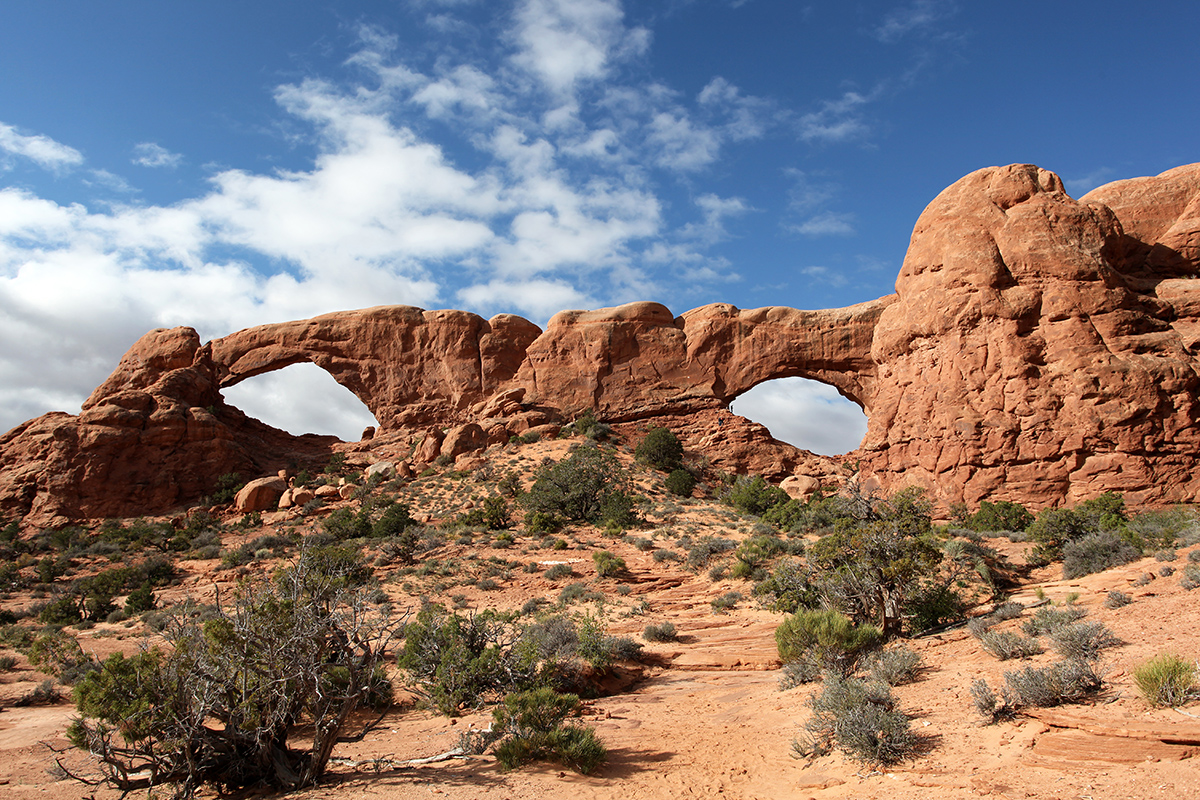 You know what is so special about these eye(s)? A few of them are climbable. I find myself asking the question "is this climbable?" all the time. There is something about climbing things that make me feel "good".
The hardest part is deciding which trail to hike. Making decisions have always been a difficult task for me to do. I must say I'm a pretty easy going person, so saying yes to other people's decision isn't always a problem. I hope that learning to make my own decisions will come around more when I travel by myself.
Anyway…
Eyes…
Some of the eyes are hard to get to. There is a particular one where I got my butt kicked. It is a combination of half awake, shivering cold, thirst-quenching, starving and high altitudes that makes me feel like I am out of shape. I feel sick to the stomach. However, like I always do, I push myself hard because I know that no matter how hard it is, I am still going to make it to the finish line. See, one of the best things that I have learned from traveling is knowing how hard I can push myself to succeed.
So what does it feel like to reach the finish line?
AMAZING.
It makes me feel like anything is possible.
So not only did I get my butt kicked once, I got kicked one more time (sigh).
This is surprisingly weird. I have always been searching things to climb and finally this perfect scene is right in front of me. On a normal day, I will be jumping for joy as soon as I see it from a distance. However, on that day, I have doubts. Perhaps it is because I am tired. This climb is no joke. The angle of the rock that I have climbed is equal to the angle of the first drop on Leviathan (please excuse my exaggeration). There are some things that I can never climb (academically), but I know that I trained my body to be able to do anything that is mentally and physically hard. So like I always do, I push through.
I tried getting the "shot" that will show exactly how steep it is, but no photo can do it justice. It is one of those places that you have to experience yourself in order to know how hard it is.
This climb requires so much determination but it will always be a memorable one.
In the end, I just proved that the impossible is possible (twice).
Fionn is an adventure seeker that is attracted to danger. She is always on a mission to wander around the globe curiously. Whether it will be hiking to the bottom of Grand Canyon, swimming with whale sharks, or finishing the World's Toughest Mudder, she will always be there with her camera(s) in her hands, a smile on her face and butterflies in her stomach. Oh, and did she forget to mention that she is also a foreign Piña Colada drinker?